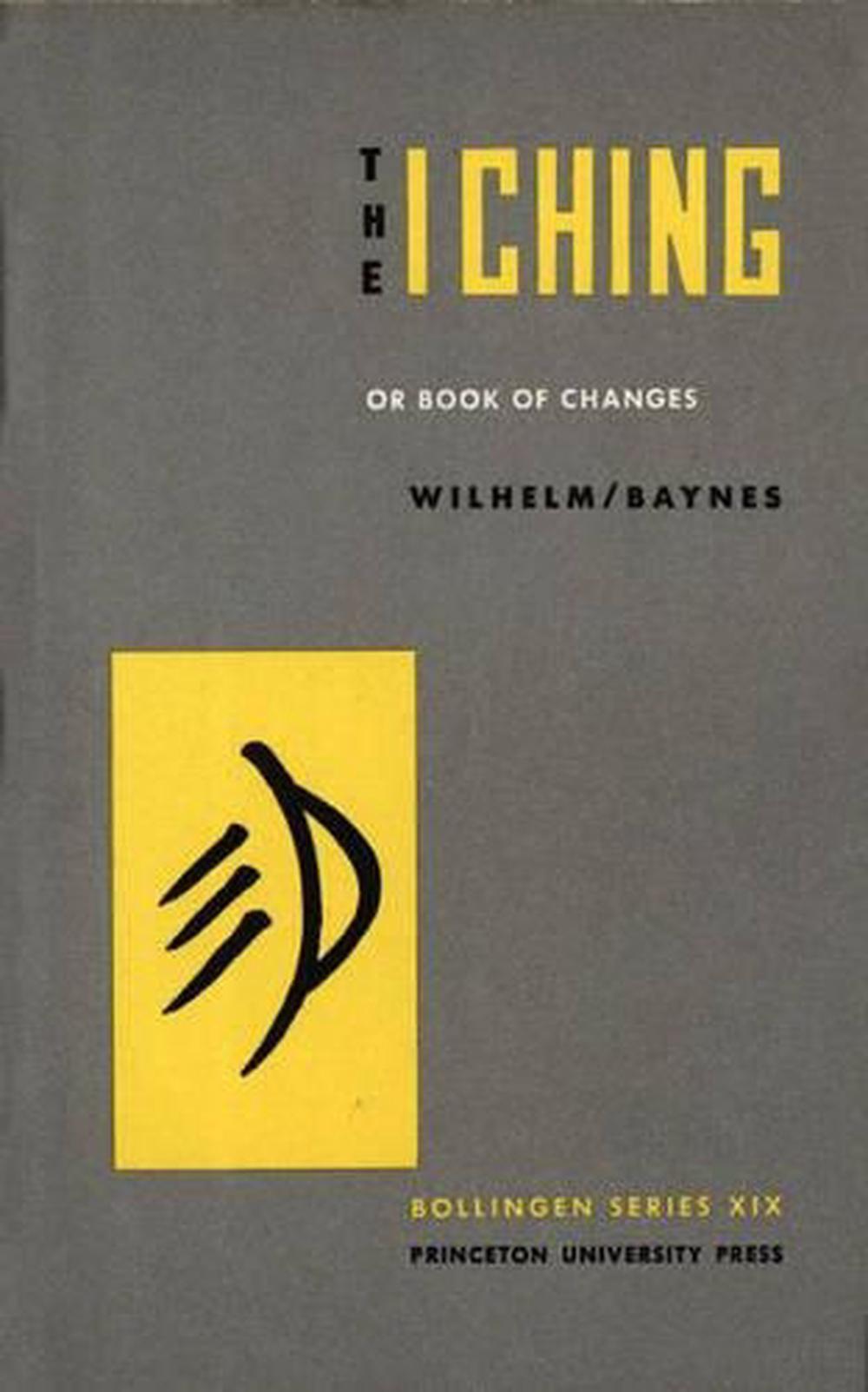 Richard Wilhelm (1873–1931) was a German missionary and Sinologist who studied the I Ching (Yijing) while living in China. He translated it into German, including his own extensive commentary that drew from traditional sources. His friend Carl Jung wrote what became an influential preface for it. An English translation by Cary Baynes came out in 1950, from Princeton University Press; this is often referred to as the Wilhelm/Baynes I Ching. The Wilhelm/Baynes translation became quite well-known in English-speaking countries, and has long been considered the "gold standard." While the original I Ching text is fairly short, Wilhelm adds his extensive commentaries (these are printed in slightly smaller type), making for an in-depth discussion. Wilhelm's edition includes the Ten Wings, with hexagram-related Wings appearing mostly in Book III, sectioned up by hexagrams, while the two essay Wings are in Book II.
The layout of the Wilhelm/Baynes I Ching is as follows:
Book I: Contains the core text, i.e. the Decision (a.k.a. Judgment), and the Lines of the I Ching, and the "Image" commentary (also known as the "Great Image," part of Wings 3 & 4).
Book II: Contains the "Great Treatise" (Wings 5 & 6), and the "Explanation of the Trigrams" (Wing 8). Also has helpful explanatory essays by Wilhelm.
Book III: Contains the core text again, with the addition of hexagram-related Wings sectioned up:  Wings 1 & 2 ("Commentary on the Decision"), Wings 3 & 4 ("Great Images" and "Small Images"), Wing 7 ("Commentary on the Words of the Text)," Wing 9 ("Sequence of the Hexagrams"), and Wing 10 ("Miscellaneous Hexagrams").